Why you should be interested in the Best Adsense Alternatives 2018 ? You have a website, blog, or YouTube channel with attractive content, and you want to make a good use of it by working with Ads Networks. You absolutely thought of Google AdSense, but for some reason, you are still waiting for an approval, or you might have been rejected. You feel that is not going to work out, you might even give up on earning money online because you cannot find a suitable website for your business. In fact, Many sites stand out there at your proposal. You do not need to search for hours; just keep reading and you will find the Best Adsense Alternatives For 2018 :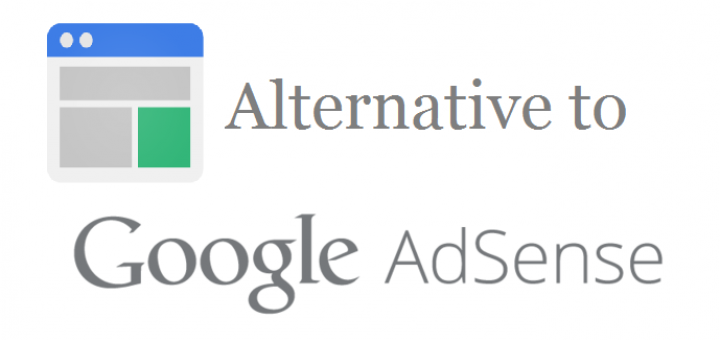 It is one of the top  5 largest ad tech companies worldwide. It has high performance and capabilities.
Their traffic is mostly based in America and United Kingdom, so if your website is based there, Media.net is the best choice.
Your request only takes about 5 days to be approved.
You can use other ad networks at the same time so that you could maximize your earnings.
The minimum payout amount is $50 via PayPal. ( $400 via Bank wire transfer).
It sounds great with 120 000 advertisers in 107 countries.
They do not require minimum traffic; rather, you need at least one (1) PayClick widget on your website, then, they will accept you and set the pricing model individually. They do not mind using other ad networks.
They rate your website according to your website's category, amount of traffic and it'sGEOlocation, amount of ad impressions and other factors. However, they do not accept pornographic materials.
You will be paid through bank accounts or bank cards, but there are other available methods: PayPal, Payoneer, ePayments, WebMoney.
Minimum payment amounts to 20 USD.
Pop Cash: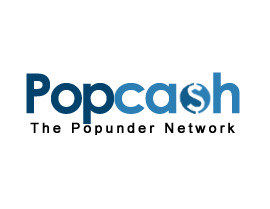 It is almost the fastest AdSense alternatives, they only take one hour to approve each domain on business days. On holidays and weekends, it may take 12 hours maximum.
Your earnings depend on Many factors like your website niche, visitor's country, and your traffic quality. You can post adult content.
You can use other popunder ads to maximize your revenue, but no more 3popunders with Google AdSense.
You will be paid in 24-48 hours after you send a payment request.
Minimum withdrawal amount is 10$ through PayPal, Paxum or Payza.
(minimum amount of $1000 through Wire).
They have users from all over the world, they accept websites from all GEOs and in any language; unless you do not have any content or your site is still under construction. They provide the rates personally after registration.
They have various ad formats for desktop and mobile devices: display banners, popunders, interstitials, pushups, direct links and slider ads.
You will be paid two times a month on Net15 basis. Payment dates are 1-2 and 16-17 of each month.
Weekends and holidays are not counted, so payments will be delayed  to a business day.
Minimum payout amount is $100 ($1000 for Wire Transfers).
Available payment options: Bitcoin, Paypal, Webmoney, Payza, Wire transfer, Paxum and ePayments.
It is good but it has somewhat hard requirements, first one is having your own domain name; with at least 50,000 page views per month. It must not be associated with malware, piracy, or anything illegal. They also reject adult content or material.
The net payment is 35, so you will be paid after 35 days of the end of the month. Minimum payout amount is 20$ USD via PayPal or Check. (250$ USD through Bank Wire).
Available payment options: Check, PayPal, Bank Wire, or ACH (US only, some international institutions may qualify).

It is free and simple to use, they simply pay you for valid clicks on the ads on your site. There are different types and sizes of the ads like banners, skyscrapers and inline ads. They also offer the option of designing one by yourself in regard to fonts, colors, layout and size.
Your revenue depends on how much advertisers have bid for your advertising space.
You will be paid monthly; 30 days after the end of a month.
Minimum payout amount is 10$ US via PayPal or Check.
It might be a second choice with AdSense or the first one if you cannot allow Google AdSense. They approve your request within 7 business days.
There are many factors that affect your eCPM rates like Visitor Geography (USA/Canada pay the highest), website category, Click-Through Rate (CTR), and visibility rate (How many users actively viewed the ad).
You will be paid on a monthly basis, after 45 days of the end of a month; for example, if you earned $5,000 in between December 1st and December 31st, you will receive your payment on February 15th.
Minimum payout amount is 100$ via Payoneer. (Bank Wire minimum payout amount is 500$). Those are the only payment methods.
Popads: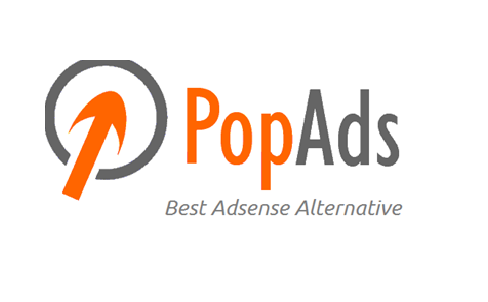 It is one of the best popunders that allows you to use other popunders/popups. Your rates will be dynamically calculated depending on many factors: visitor's country, your website quality, niche, and even day of the week and time of the day.
Now, they have advertisers from more than 50 countries, including North America, Western Europe, Australia, India and Southern Asia.
Minimum withdrawal amount is 5$ via PayPal and AlertPay. (Wire Transfer minimum amount is $500.00).
In brief, those websites worked out for many users, they might work for you or not. Actually, you need to be as specific as they have written their rules. The most important step is to read carefully the terms of service of the website. They divide them into small paragraphs so that you will not feel overwhelmed, even though they are too long.
They explained every single issue in detail, they know well how it is important to read every line; although, you might think that it is a waste of time, but have a second thought; you will find out that you will save your effort and time in the long run.