Blogging is a pleasurable thing to do .Although it is not as enjoyable as it may look like .It is more competitive than spelling-bee ,as a blogger you have a lot of pressure put on ; because viewers have several options with just one click .You are the only one who can retain your ranking and viewership. But is it really a challenge?  How would you stay on your toes? Would it be easy to be from the topper bloggers ?
I guess the answer is no , as there are many trends of blog, each one has its own trajectory ,because simply people are different , some people enjoy reading blogs , some may enjoy watching a recorded video , other may like a live webcast.You should create your own style and introduce work as a distinctive type of blogging. Here are some of the most trending types in 2018.
Video Blogging
Video blogging (vlog) is mostly done by shooting a video even with a simple mobile camera, then uploading it by self-host or using free services like YouTube, Vimeo and others. It is the most attractive trend as it captures the attention of all people at different ages. After watching, the viewer can rate, comment and share your video, by that you will get more viewers! If you are discussing a certain topic and you post it on YouTube, people they might find it by chance while searching for similar topics. That will also increase your viewers and spread your video. You need to keep your videos interesting though.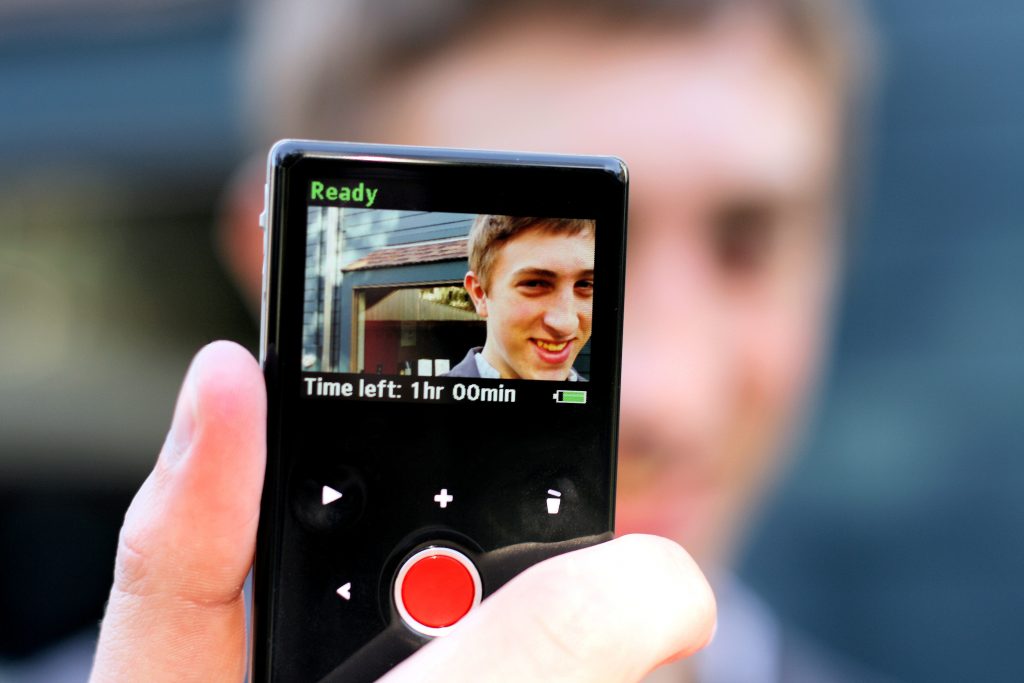 Live Streaming
Live streaming is a technology used to deliver information to computers or laptops over the net. Streaming is the quickest way to access people. There is a huge difference between streaming and downloads. When you download an application you need to download the entire thing before you use it. Unlike streaming,  in which it enables you to use the content before downloading. Another difference is when you download the data, it is saved to your storage unless you delete it. While in streaming data is deleted after you use it. Another advantage, it delivers content at the same time it happens.If you need to practice before you present your topic you might use the video blogging either than live streaming.
Engaging Content
According to Site Tuners CEO Tim Ash, engaging content simply means ''useful to the visitor'' from its definition it sounds simple but is it really?
Engaging content can mean many things. It generally means content that is good for your life and your business. As to be good for them it must contain their interests, otherwise it won't attract them. You can present good content by reading, surfing the internet and explore your friends and family. Then you have to discuss their problems and offer a suitable solution.
Illustrators
Along with the subject , whether you were writing or you shooting a video , illustrators are really important, as they make your words easier and increasingly understood . You may use pictures or graphs.It may be added to your video as you are talking or between paragraphs as you are typing .It shows to the viewer or the follower that you did actual research . Graphs also shows that you know all statistics about the subject .  Human psychology believes that when they remember your words it will be linked in their mind with the pictures you offered.
Plagiarism
Plagiarism is the most dangerous thing you might deal with. Viewers may lose confidence in you faster than you can imagine .The best thing is to give credibility to sites and people , by this you gain respect of viewers . You can give credibility by putting links in the description of your video , you don't have to mention them in the middle of the video or put it between your lines . By the end of your video thank them and salute them , people will think that you are honest and friendly .
Pop-In
Surprising your audience would definitely  get you more viewers . Didn't your brother tell you about that crazy guy who pranked hisgrandmother ? We all spread the word of most funny and unusual things that we often see . People love surprises and they seek them in social media ; so why not in your video ? Try to guest someone on a video like a  magician or an piano player . It is not necessarily to be a popularone. However, it could be a social media influencer or someone with great talent . Think outside the box. Play a new game in a video or accept a challenge on a live streaming , it may become a trend  and followers would copy it.
Value Of Content
Although entertaining is so important , your content is the king , make your content suitable for a blogger in 2018 . Focus on new things like a new crazy fashion trend . Make recommendations for followers , try to make your opinion constructive . Also charitable work will make gain people's hearts. Raise money for refugees or beggars . If you have the ability to make a complete campaign it will be incredible as people in the future would refer it to you .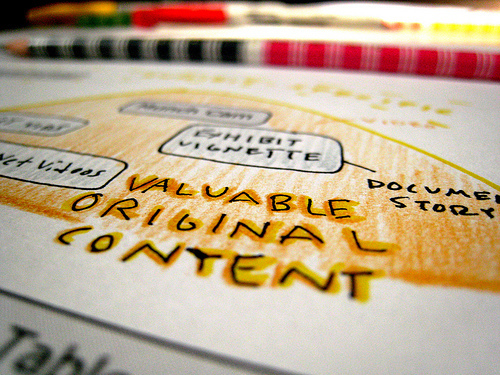 In 2018, blogs no longer have the typical blog style of the last year. They travelled back in time and became a Homepage again, but not necessarily personal. If you want to attract more sponsors be the next change in the blog makeover with a very simple idea, you can be one of the most known bloggers.
If you are willing to start your job as a blogger or you don't have many viewers, you need to follow these simple tips, as you need to pick your topics wisely. Be more creative some bloggers start their video with a catchphrase or a certain gesture, viewers become addicted to their videos and copy it.