Online Learning Sites have become very popular among people from all the world whatever their interests are, Online Learning Sites have been helping tens of millions of people around the world by providing them with tons of Free Online Courses to help them to learn new skills, to study a school courses,to get a university degree , or even to earn a post graduate certificate, most of these people would never be able to learn these skills or study these courses or get those certificates with out these Online Learning Sites and the Online Courses they offer.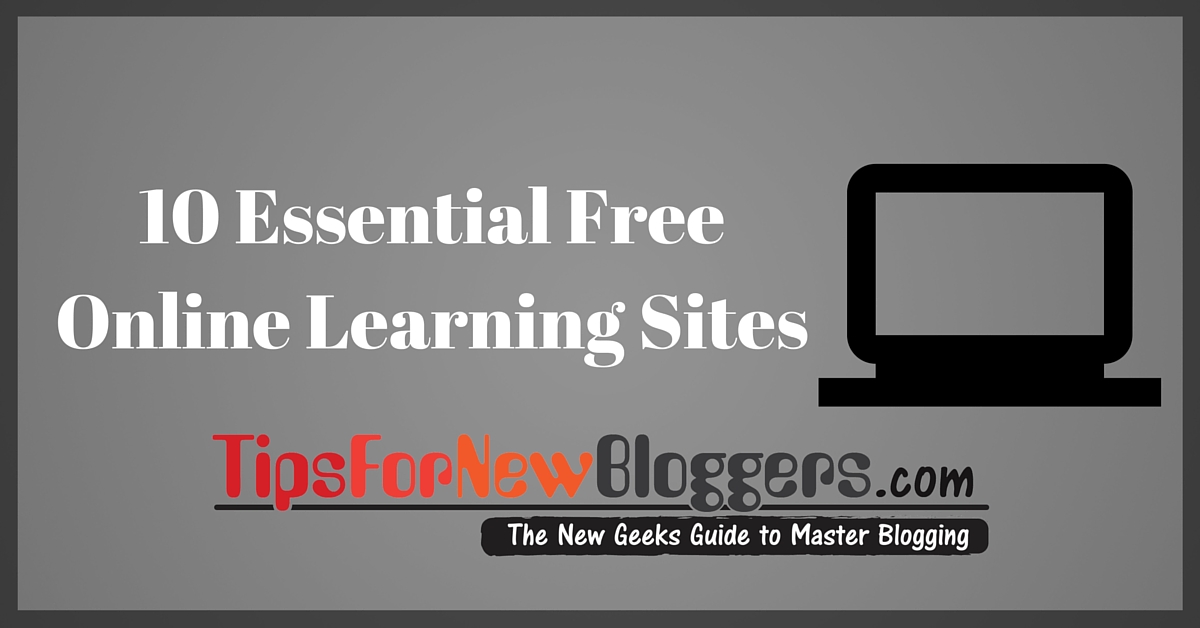 Although Online Learning Sites are targeting everyone in this world, they are more helpful, useful  and easier to use and understand for the people already working in the online business , whether you are a blogger, web developer , digital marketer , social media expert , a webmaster, or you are planning to be one of them , you may need to learn some extra skills to help you in this online business.
You may need to learn a programming language , mobile application developing , digital marketing , graphic design, social media marketing, or you may want to enhance your writing skills , or to learn a new foreign language , or even you may want to gain some personal development skills to manage your finance or to manage your time. there are unlimited options to meet all your needs , and even better , most of these options are free !
[wp_ad_camp_3]
Here is a List of Some Of The Essential Free Online Learning Sites :
1- udemy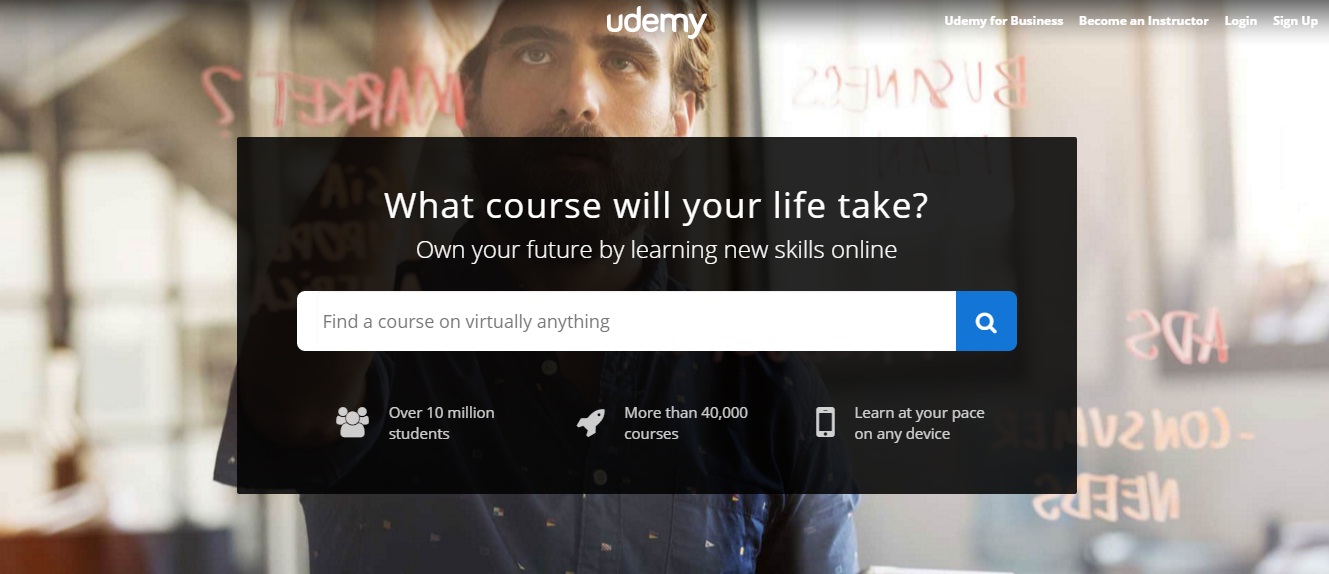 Udemy is the only one of its kind in this list of Online Learning Sites , udemy is considered the world's largest marketplace for teaching and learning .
Although most of the courses published on udemy are Paid courses , it has a lot of excellent Free courses that made udemy qualified to join this list.
More than 20,000 instructors have published over 40,000 free and paid online courses in 80 languages to serve more than 10 million students subscribed in this magnificent site.
---
Tip: Save 30% off All Udemy Courses with this coupon code : FATHERS30OFF
---
Courses cover everything from programming to cooking , business to guitar playing, photography to yoga , and so much more!
udemy considered one of the most useful Online Learning Sites specifically for bloggers , udemy provides courses in subjects like WordPress , affiliate marketing , digital marketing , making money online , graphics and many other helpful courses for bloggers .
For example :
When searching for WordPress courses : you get  74 Free courses and 445 Paid courses covers any thing you imagine related to WordPress, and these are the English language courses only !
Tip : Make sure to check Udemy Top Learning Guides 
---
Recommended Articles :
2- Coursera :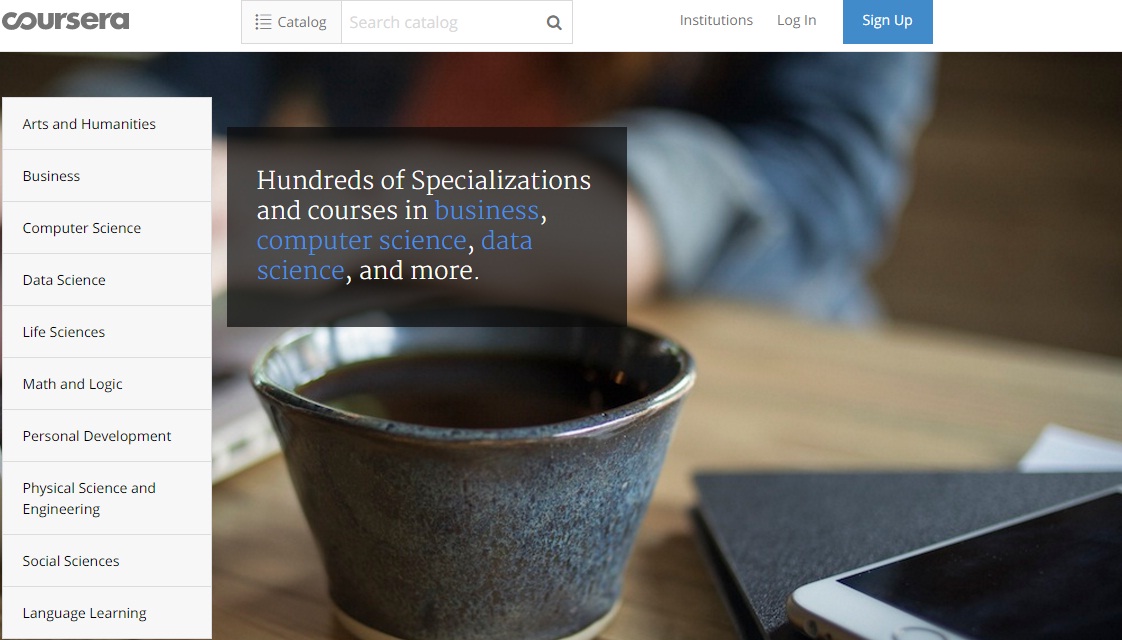 Coursera is an education platform that partners with more than 140 Partners from the top universities and organizations across 28 countries , Universities like Stanford, Yale, Princeton and many others , to offer more than 1,800 online courses in 12 languages for anyone anywhere to take.
Coursera has hundreds of Specializations and courses in business ,computer science, data science, math , engineering , languages and many more, you can browse or search Coursera's catalog to find courses you want , then you can choose to start this single course, or sometimes it's available to join a multi-course program called Specialization.
Most courses in Coursera are offered in a session-based format. which means it has a starting date and an End Date , you'll choose a specific start date to begin the course, and you'll have access to its content on that date. but also , some courses are offered in a self-paced format, where courses's materials are available for you anytime.
---
as you may read in any Tips For New Bloggers , you will always find strong recommendations to use Search engines tools especially : Google's tools : Google Analytics , Google Tag Manager , Google Keyword Planner , Google Webmaster and many more , they are very important for you to analyse your traffic and your SEO & SEM
Google Analytics Academy offers 5 courses :
Digital Analytics Fundamentals.
Google Analytics Platform Principles.
Ecommerce Analytics: From Data to Decisions.
---
4- EDX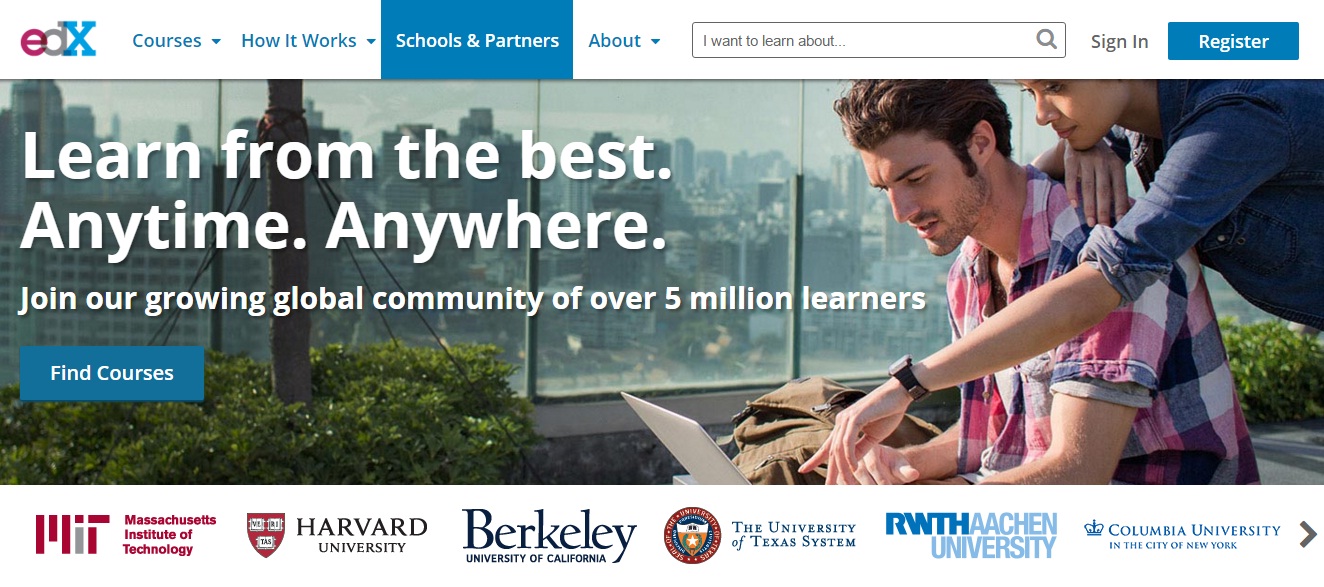 Founded by MIT and Harvard University in 2012, edX is an online learning destination and MOOC (Massive Open Online Courses) provider, offering highest quality courses from the world's best universities and institutions to learners everywhere.
With more than 90 global partners, and 1,700+ faculty and staff teaching courses and discussing topics online , edX provides over 650 courses in subjects such as art , business , management , humanities, math, computer science , data analysis , languages, literature, histor, music and many more topics .
edX -like coursera – provides session-based and self-paced courses.
edX offers High Schools Level courses , University Credit courses , professional education courses and Xseries Programs .
---
5- Alison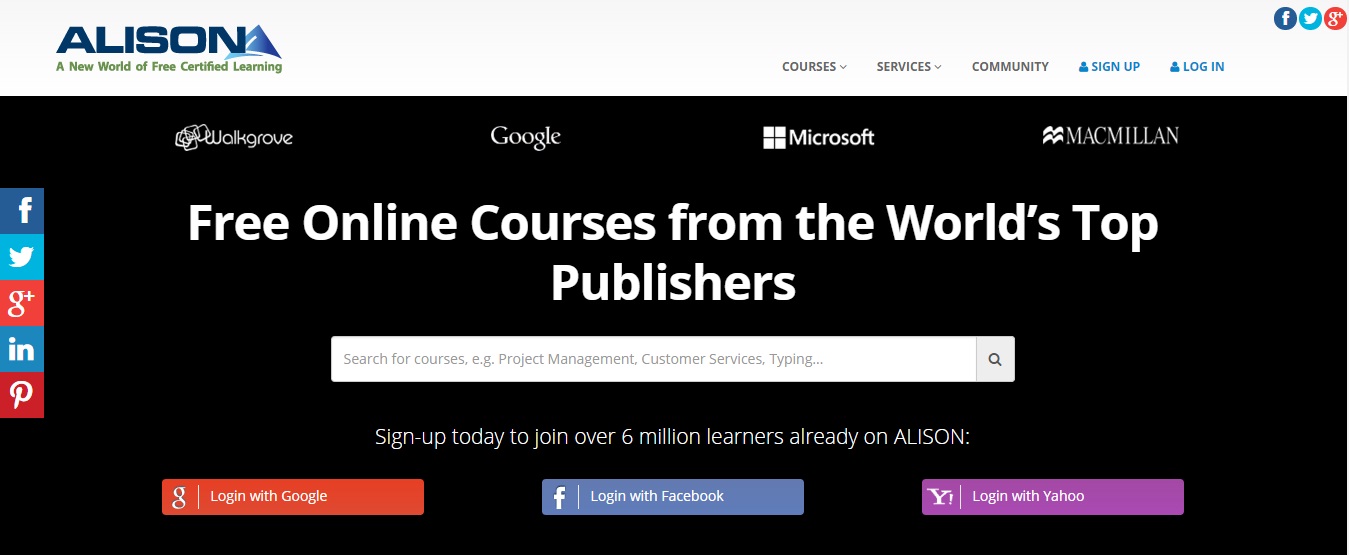 Alison is one of the most diversified Online Learning Sites on the internet , it offers courses on more than 100 subjects from 60 partner publishers including some of the top universities in the world like : MIT , Cambridge and Harvard , also , there are some publishers from the Hi-Tech industry like : Google and Microsoft .
You can study a single course or you can join a Diploma program.
ALISON's Diplomas include courses in a variety of professional subjects, such as programming,business management , project management,  web design, social media marketing, customer service, IT management.
These are the top 5 Tech Courses on ALISON Last Year :
Courses in Alison are Free , but if you will need a certificate , you will have to pay for it .
[wp_ad_camp_2]
6- Khan Academy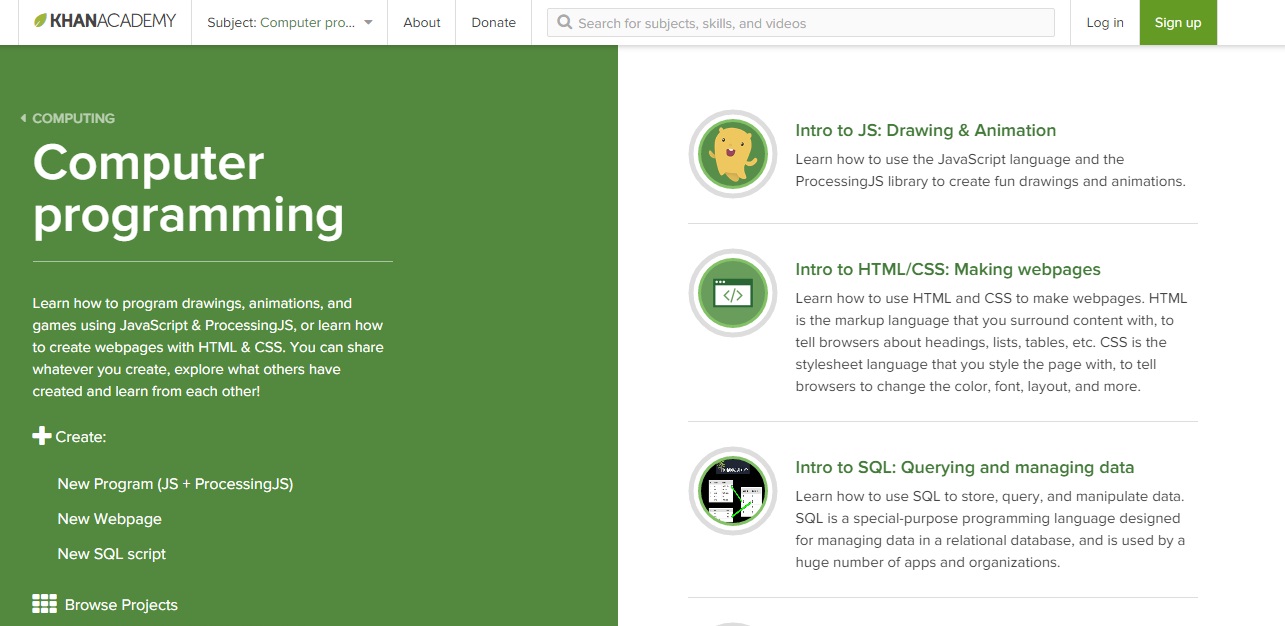 Khan Academy offers practice exercises, instructional videos, and a personalized learning dashboard that empower learners to study at their own pace in and outside of the classroom.
Khan Academy has made partnership with institutions like NASA, The Museum of Modern Art, The California Academy of Sciences, and MIT to offer specialized content.
Khan Academy provides courses in math, science, computer programming, history, art history, economics, and more with easy and simple interface.
---
7- Code Academy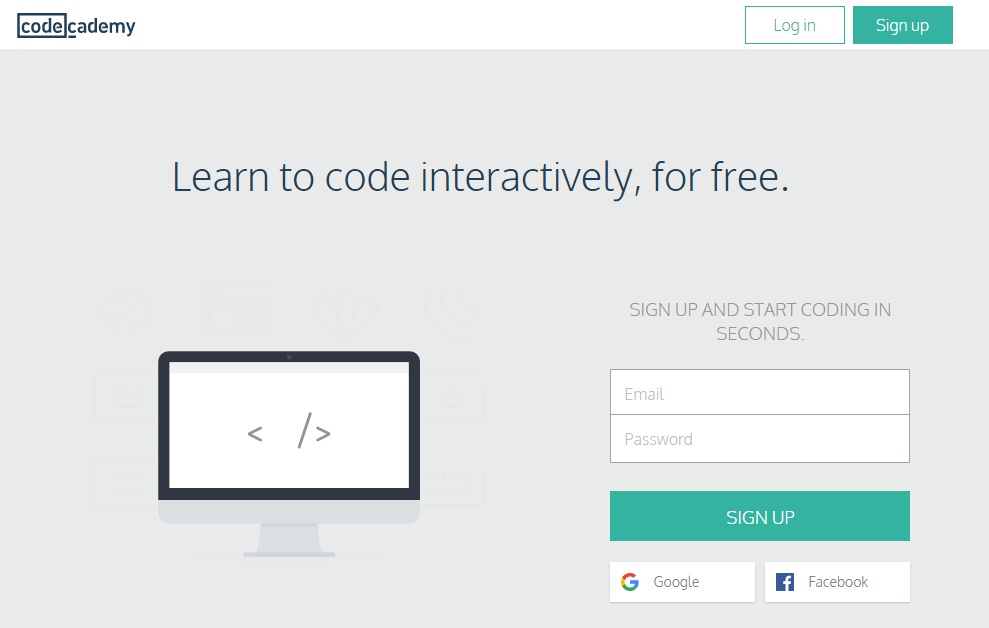 As it appears clearly from its name , Code Academy provides Coding courses only.
Code Academy has earned its popularity for being one of the simplest and easiest online earning sites to use , thanks to its interactive educational platform .
Code Academy offers plenty of programming languages to learn, including HTML, CSS, Javascript, PHP, SQL , and many more.
Code Academy has helped more than 25 million people to learn coding for free .
---
8- HubSpot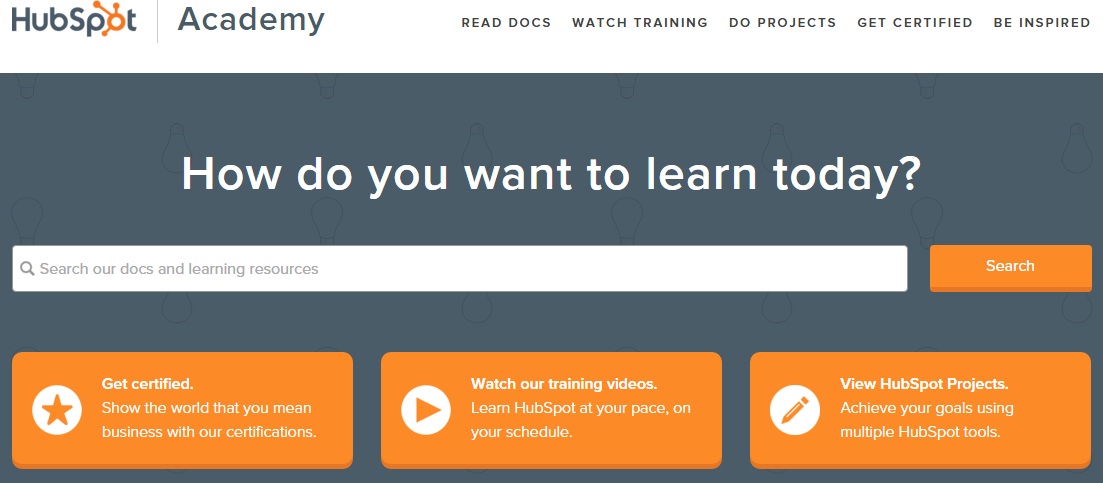 If "Digital Marketing" is your interest, Hubspot is should be one of your places , where you can get Inbound Marketing certified or just read and watch the training materials and HubSpot famous guides you will find in their huge library.
The inbound certification course is a free marketing training course that covers the fundamentals of the inbound marketing methodology. Learn about blogging, SEO, SEM, landing pages, lead nurturing, conversion analysis and reporting come together to form a modern inbound marketing strategy.
---
9- Duolingo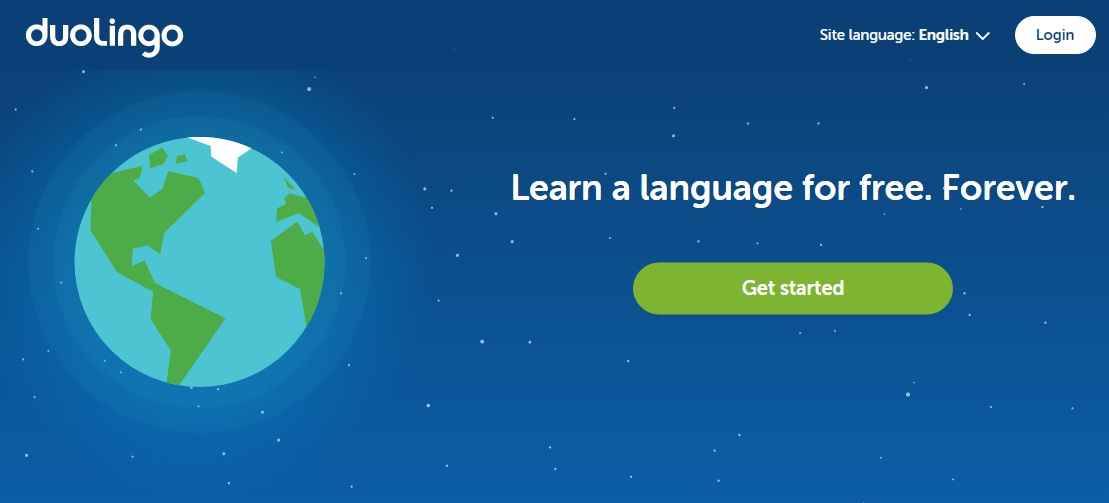 Duolingo is the free science-based language education platform by Google as Best of the Best for Android in 2013 and 2014, selected by Apple as iPhone App of the Year 2013,and by TechCrunch as Best Education Startup.
With over 100 million users, Duolingo has organically become the most popular way to learn languages online in only 2 years.
In a recent independent study, professors from the City University of New York and the University of South Carolina found that when using Duolingo for 34 hours, students learn the equivalent of one university semester of language instruction.
---
10- MOZ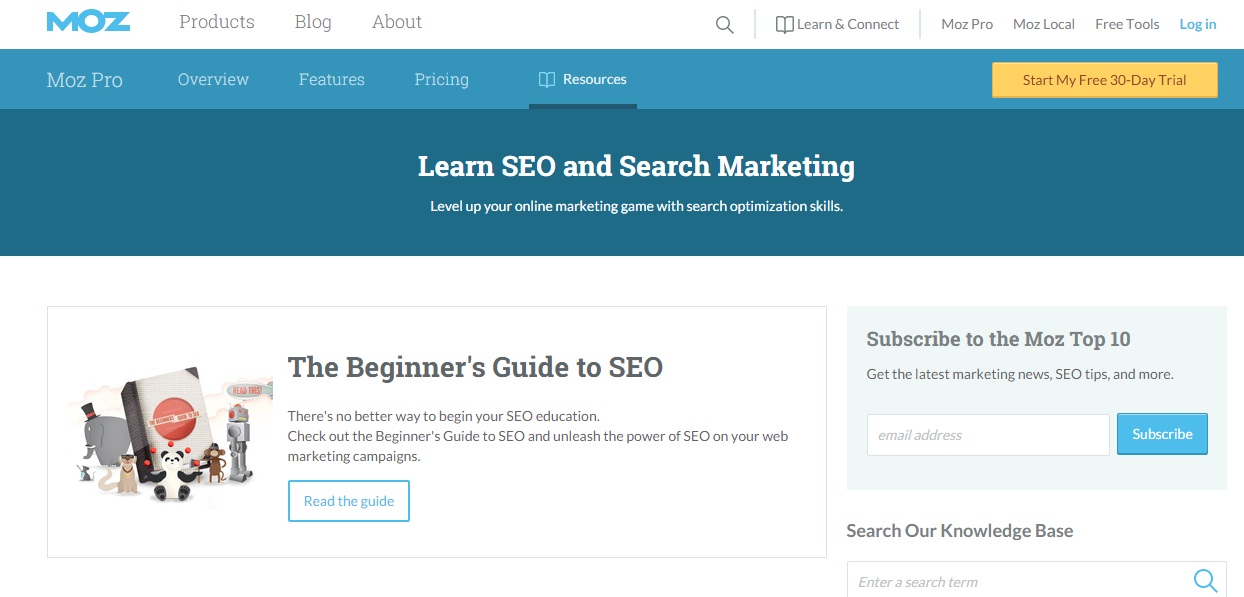 This site is dedicated mainly for Bloggers and Webmasters especially the begginers, The famous SEO & SEM experts offer free training and free guides in the fields of SEO , SEM , link building , Social Media , Inbound Marketing and some other SEO tactics and strategies.
11- Bonus 
Didn't find the courses you hope in the above list of these top Online Learning Sites? don't worry , you just need to check one of the MOOC Aggregators where you will search for whatever the subject you are interested in , and they will definitely find it for you .
*If You found this article useful , Please , Share it with your Friends , it could be useful for them Too !