This Article is a Guest Post From : Andrew Alcal,
Andrew Alcal is an intrepid blogger from the Pacific Northwest.
---
Get the Most Visibility and Readership from Your Blog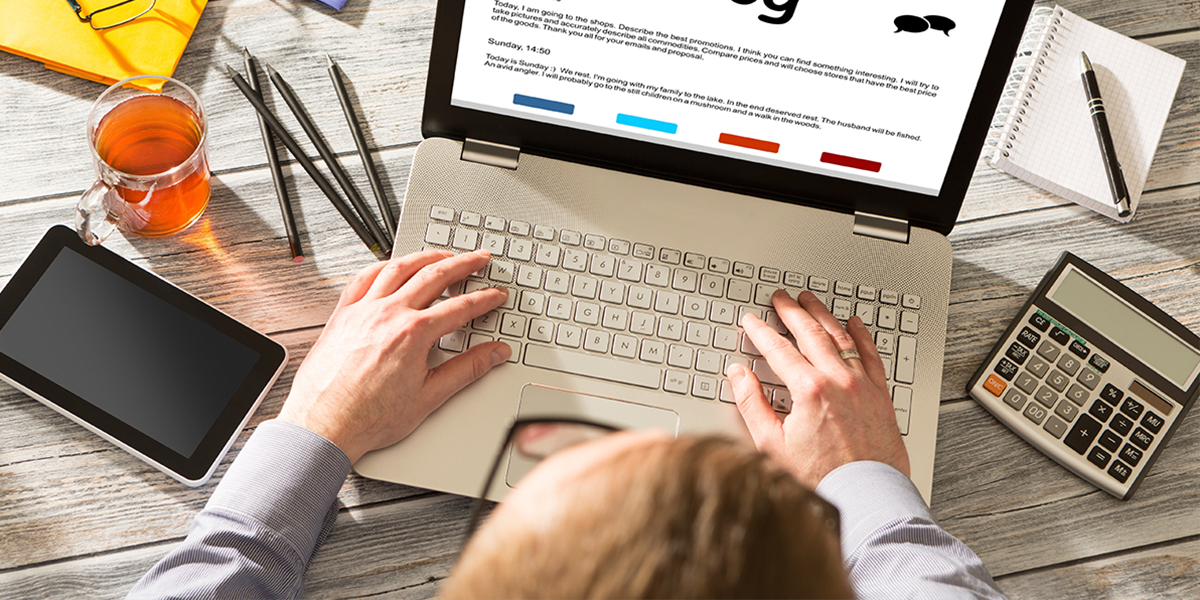 The internet is constantly competing for your attention. From flashing banners to paid services that make sites jump to the front of a search queue, everyone is doing what they can to get traffic. Being a blog owner can be frustrating. Attracting regular followers can seem tricky. However, creating a successful blog is not as difficult as one might think. While there is no one way to make a successful blog, there are a few guidelines to follow. Below are the top five things to help you work on your blog.
Say Something Useful
While it's important to provide information to your audience, it's also important to be doing it in such a way that hasn't been run into the ground. Look up some organizational blogs for example, as you can see the internet has them in spades. Some are quite good but most are made up of pictures with repetitive information. It's simply too overdone.
Instead, consider making them personable and exciting. Link to credible sources so people know where you get your information. The key is to just offer something that will actually benefit and entertain the reader. This can be in the form of comedy, personal stories, or something visually cool. Whatever it is, make it approachable, viewable, and sharable.
Get the Word Out
Advertising your blog is an essential part of gaining more visibility on the net. But not just posting your updates on Facebook or Twitter. Think about how many people do this and then take a second longer to really understand how ineffectual this is. Constantly spamming your Facebook wall with your personal blog is not effective. Yeah, a few people might come check it out once or twice, but after a while, they will go somewhere else.
Instead, consider some alternatives. Reach out to other blog owners about the possibility of guest posting. Find other blogs in your same niche whose owners are open to the idea of taking content from other bloggers. Email them with a pitch that grabs their attention and let them know what your goals are. This gives you the chance to showcase your talent and ideas to a whole new audience who could be fans of your work.
Don't feel like writing extra content? Consider outreaching to another blog owner to be added to their blog roll. Seek out blogs that live in your same niche, ask the blog owner to come visit your page and ask them if adding your blog to their running list of "liked" blogs is something they could be interested in doing. Keep in mind that some of these sites are hosted internationally so familiarize yourself with international marketing etiquette.
Copy What Works
I am not suggesting you copy content. Take a moment to look at some of your favorite blogs. Why do they stand out to you? What are they doing that has reeled you in? Chances are, they are doing something different and unique that has set them apart. Is their layout a little avant-garde? Are they supplementing their posts with videos or artwork? Consider taking a new twist on their choices and see how it might play out on your platform.
Take something like a layout or posting strategies and make it your own. Simply see what is out there. Take some notes down on what you like about several sites and then see what happens when you combine some of those elements together.
Think About the Design
Speaking of design, it will always be a reader's first impression of your blog. You could be successful in all other areas of marketing but if a visitor lands on your page and is immediately confronted with bright ads and banners it will overshadow your content. Some blogs have gone as far as starting from scratch to improve their image.
There are literally hundreds of resources out there on designing a great blog. From pre-set templates to tips and tricks, there should be no reason why your blog would be suffering from split image problems and eye-jarring layouts.
Be Committed
The last thing and the area that has been of the most benefit to me in my own blogging career is the matter of being unique and consistent. Whether you are getting tons of hits or not, keep up with a regular posting schedule not only will this show your readers that you are committed, it's also great for Google analytics. Google loves to see original and new content so posting frequently is doubly productive.
Think of your blog as a newsletter. Readers will be less likely to go back to that newsletter if they know what will be there upon a read through. Keep Facebook, Twitter, and evenLinkedIn up to date.This will give your readers something to come back to and a higher chance of recommending your blog to another person.
Andrew Alcal is an intrepid blogger from the Pacific Northwest. You can Tweet at him here.