Purposeful business blogging means using the blog to capture sales leads. Almost every serious blogger sees this as an important goal, but how many understand how lead generation marketing works, from top to bottom?
To help bloggers visualize the entire (and quite complex) terrain of lead generation marketing campaigns, Straight North, leaders among PPC marketing agencies in Chicago, created the infographic below, the "Internet Marketing Lead Generation Ecosystem."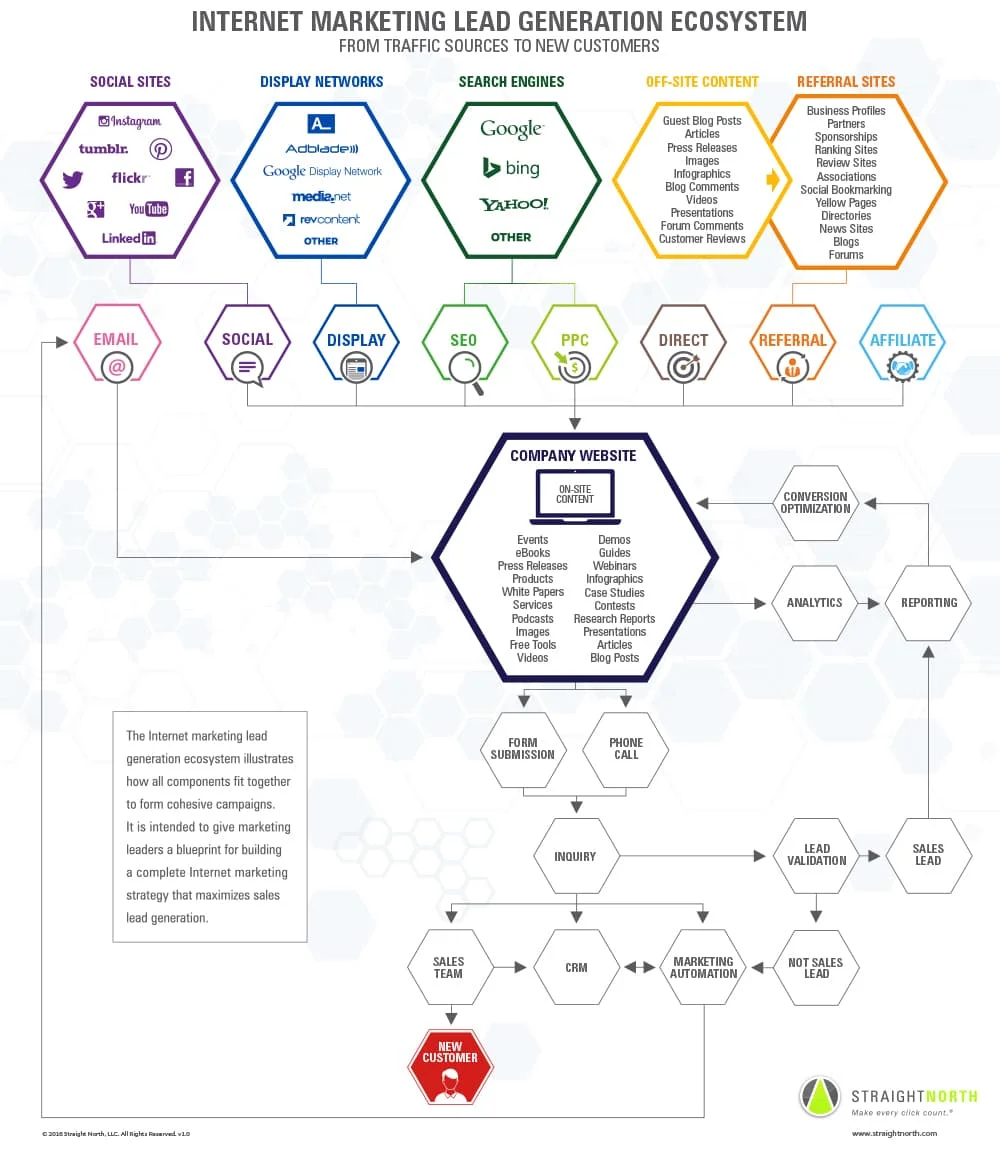 Infograhpic created by Straight North, leaders among PPC marketing agencies in Chicago
A few things you may find especially thought provoking in the infographic:
At the top … Are you looking at all of the available traffic sources?
Second row … Have you tested all of the possible lead generation campaigns?
Form submissions and phone calls … Are you tracking phone calls (and form conversions, for that matter) to determine which of your marketing activities generated the lead?
Reporting and conversion optimization … Do you make changes to your blog based on instinct or data?
Making sure all of the pieces are in place is what makes any type of marketing campaign productive. Which pieces do you need to add?
Author Bio:
Brad Shorr is Director of Content Strategy at Straight North, an SEO, PPC and website design agency in Chicago. His articles on marketing have been featured on scores of leading online publications including Entrepreneur, Moz and Forbes.